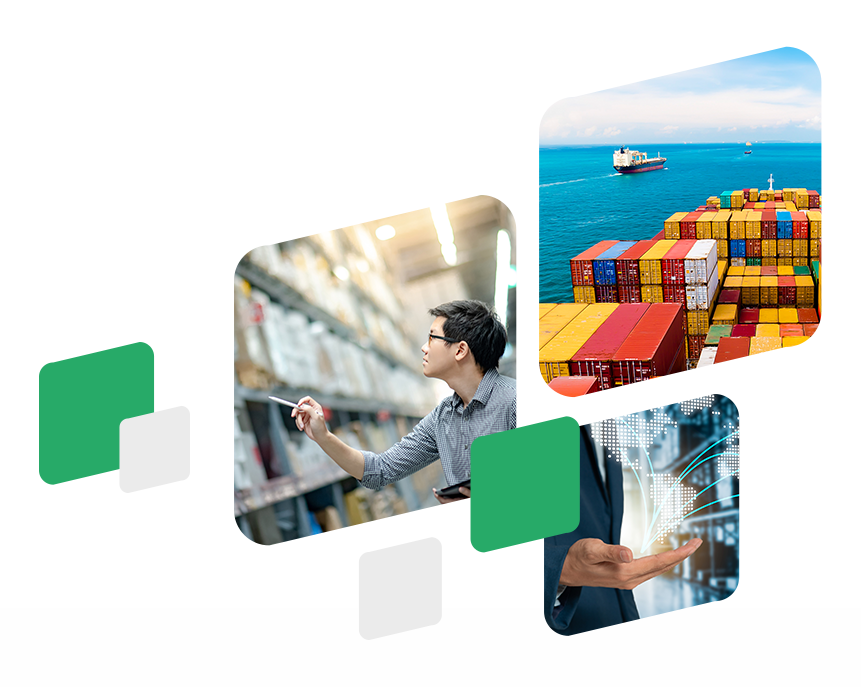 Addicon Group of Companies
Addicon Logistics is a logistics company offering specialized services in the optimization of the supply chain. The company is assuring all clients that you will have the full attention of our senior staff in terms of service and attention.
We are guided by our basic core values: integrity, professionalism and passion for work. This means we have the full competence to service all our customers needs. We always listen to our clients needs and making sure we able to serve our clients well.
Addicon Logistics is a regional Logistics Service provider with offices in Singapore (Corporate Office), Cambodia, Vietnam (Ho Chi Minh, Hanoi and Haiphong), China (Shenzhen and Shanghai), Thailand & Bangladesh (Rep Office).
Addicon has worldwide representations in over 50 main Seaports and Airports to facilitate our One-Stop SCM solutions to our lists of Corporate clientele. Addicon being a Member of Singapore Logistics Association and International bodies like FIATA, gives our clients strong assurance of our reliability and ability to provide efficient Multi-Modal Transportation.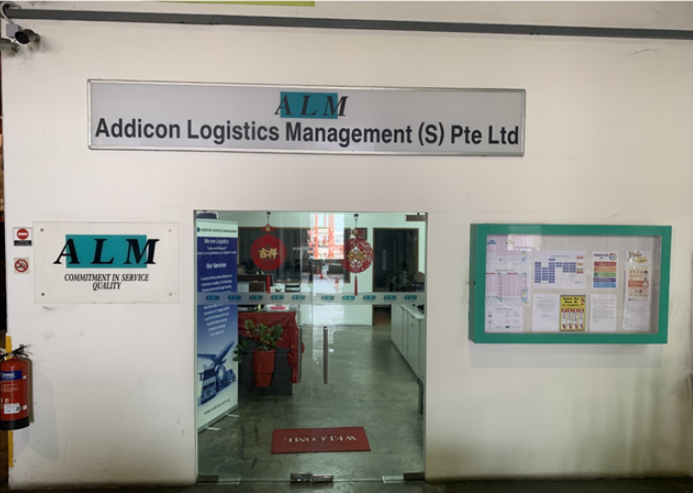 Addicon (Singapore) Corporate HQ with a modern warehouse facility of 110,000 sqft, capable of providing value-added service for customers using optimal techniques and layouts.
As a Zero GST Warehouse in Singapore, we facilitate the storage of cargos without having to pay GST until it is ready for export. This will eliminate complication and hassle of having to pay tax and claiming it later when it is exported
We are also certified for Good Distribution Practice for Medical Devices in Singapore, as well as a Registered Food Storage Warehouse by Singapore Food Agency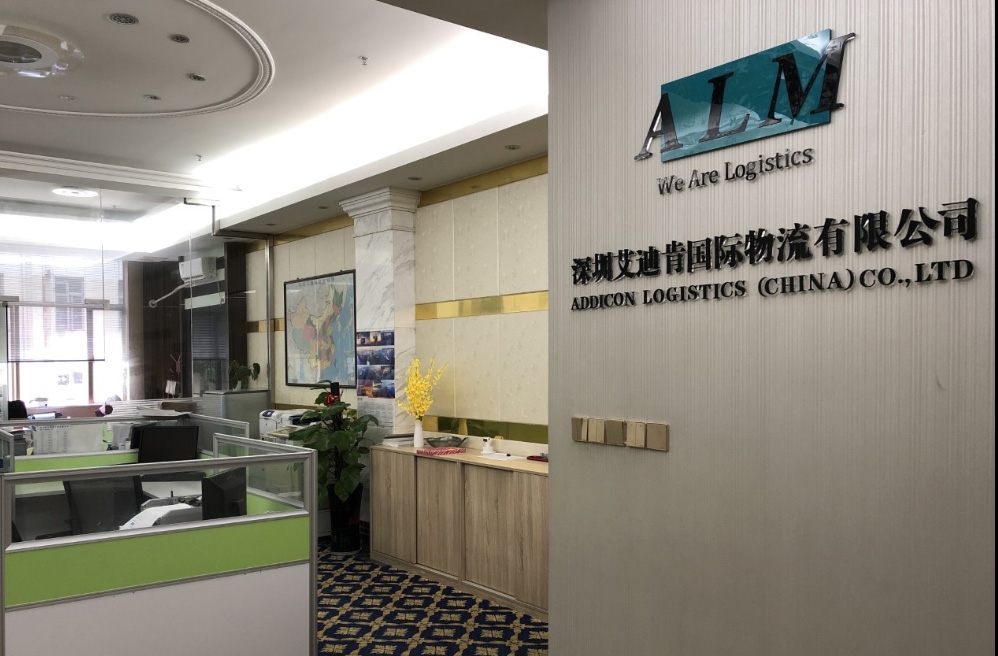 Addicon Logistics 
(China)
Addicon (China) Founded in 2005 with the approval of the Ministry of Commerce, we engaged in freightage agency and customs clearance for maritime, land and air imports and exports.
We have established branch offices in Shenzhen and Shanghai within China and boost with a very extensive logistics service network to cover Europe, America, Southeast Asia, the Middle East, etc, and providing all-round services.
We have accumulated extensive experiences related to logistics services and built a high-quality service team that not only meet your needs but provide a professional, highly-efficient and pleasant logistics services.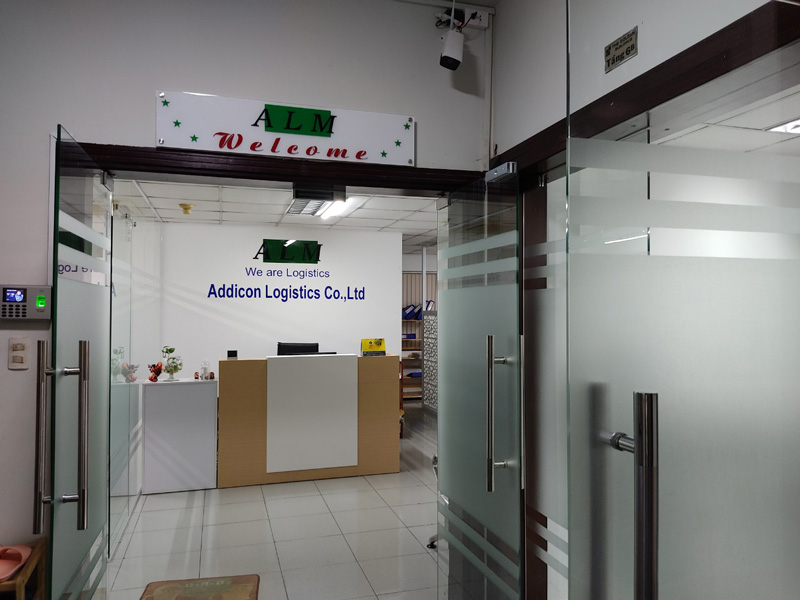 Addicon Logistics  (Vietnam)
Addicon (Vietnam) We have been operating in Vietnam since 2010 and have expanded, with three branch offices within Vietnam – Ho Chi Minh, Hai Phong and Ha Noi.
We provide flexibly Ocean Freight, Air Freight, Trucking, Dangerous Goods, Project Cargo, Door to Door and Customs Clearance. In addition, cooperating with a network of International Logistics Group (VLA, WPA, WCA, WBLN and Freightpeers)
We are committed to provide the most effective solutions with a "Listen and respond" mission so that a wide range of cargo solutions, time-definite, cost-savings options will meet your shipment requirements

Addicon Logistics (Cambodia)
Addicon (Cambodia) Established in 2002, our core business encompasses an integrated and comprehensive logistic operation/solution, international freight forwarding, door to door services and customs brokerage from both major Cambodian Ports and cross-border clearance at neighbouring countries
Benjamin Koh
(ALM Singapore)
Group CEO, Managing the entire Addicon Group of Companies

Lee Sung Ho
(ALM Singapore)
Executive Director, in charge of the Company's strategic investments globally
Stanley LIM Hwee Hong
(ALM Singapore)
Director, Global Agency Development
Janet See
(ALM Singapore)
Country General Manager, Addicon Logistics
Tim Chen
(ALM China)
Country Manager, Addicon
Logistics (China) Co Ltd
OU Sopheak
(ALM Cambodia)
Country Manager, AL Multimodal Transportation (Cambodia) Co., Ltd
Kate - Kieu Bui
( ALM Vietnam )
Managing Director/Country Manager Addicon Logistics (Vietnam) Co., Ltd
in Singapore, Shenzhen, Shanghai, Phnom Penh, Ho Chi Minh, Hanoi, Haiphong, Yangon, Bangkok
in Addicon Logistics Group of Companies
of warehouse space in Addicon Singapore
Our Commitment To Our Clients
We understand our clients' business environment and logistic needs. We are competent in supply chain planning and design.
We are capable in providing value-added services to customers. We are strong in our IT capabilities. We have the ability to rapidly start up operation based on Client's requirements We have a strongly committed management team with highly motivated staff.