Bonded Warehouses
admin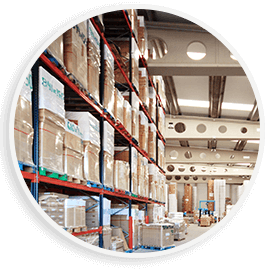 Logistics is an interior part of trade and commerce, without logistics the industry could not survive, and the same is with the warehouses, without these the logistics industry could not survive. The very reason warehouses play a vital role is because, with the difference in the time of demand and supply, manufacturers need some space to store their products; therefore many companies seldom build their warehouses or get one on rent. Those places which are the center of trade and commerce for many companies from all corners of the globe usually have bonded warehouses available for rent to companies. For instance, Vietnam has many bonded warehouses due to the high traffic of trade and commerce over there.
Bonded warehouses in Vietnam have various benefits which companies can profit from, some of the same are mentioned below:
LONG TERM STORAGE: bonded warehouses in Vietnam have an option wherein the companies can store their products for a term up to 5 years and then release the same when the demand increases.
SAFETY AND SECURITY: Company's items are fully safe and secure here in bonded houses in Vietnam. There are updated and efficient security methods like security cameras, barcoding systems, and inventory systems that can guarantee that all goods stored are well documented and preserved.
QUALITY MAINTENANCE: These bonded warehouses in Vietnam are fully equipped and advanced when it comes to storing items of different nature. Some of them have dry containers, deep-freeze systems, or bulk storage facilities that will cater to any kind of business from any industry.
INSURANCE SCHEMES: These bonded warehouses also have various insurance schemes for the manufacturers who store their goods here. One can take the advantage of these schemes and get the goods double insured.
With the above-mentioned benefits and even more to experience, companies from all over the world can safely and efficiently use the services of bonded warehouses.