How Singapore Has Emerged as a Logistics Hub and Why It is an Important Market for Your Business
admin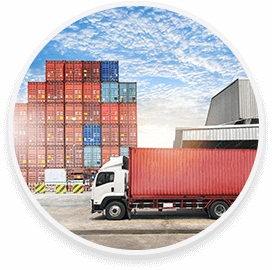 Over the last few decades Singapore has emerged as a hub for imports, exports and infrastructure. Not only is it one of Asia's most affluent economies but also the highest performing logistics hub in the region. But what does mean for your business?
As a business owner in Singapore you would need a good and efficient network to be able to bring in raw materials to your manufacturing facility and then transport the finished goods to your target markets. In-bound and outgoing transport can require road transport or air and sea freight. To make it possible for you to focus on your business and expansion the best option is to outsource this work to a logistics company in Singapore.
Such companies have the expertise to provide support in terms of not just transport but also government compliances such as customs declaration and clearance, container loading and unloading and even garments on hanger for fashion companies.
If you are a business outside Singapore and looking at exporting your products to this market, then a good bonded warehouse in Singapore should be a part of your network. They will be able to provide you with the facility to store your products and only pay custom duties once they have been released from storage.
To be able to run a successful and profitable business, it is imperative that businessmen should be able to evaluate the areas where they can offload or outsource the work. This not only increases efficiency and reduces cost but also gives more space to focus on your area of expertise.