Logistics firms get a leg up
admin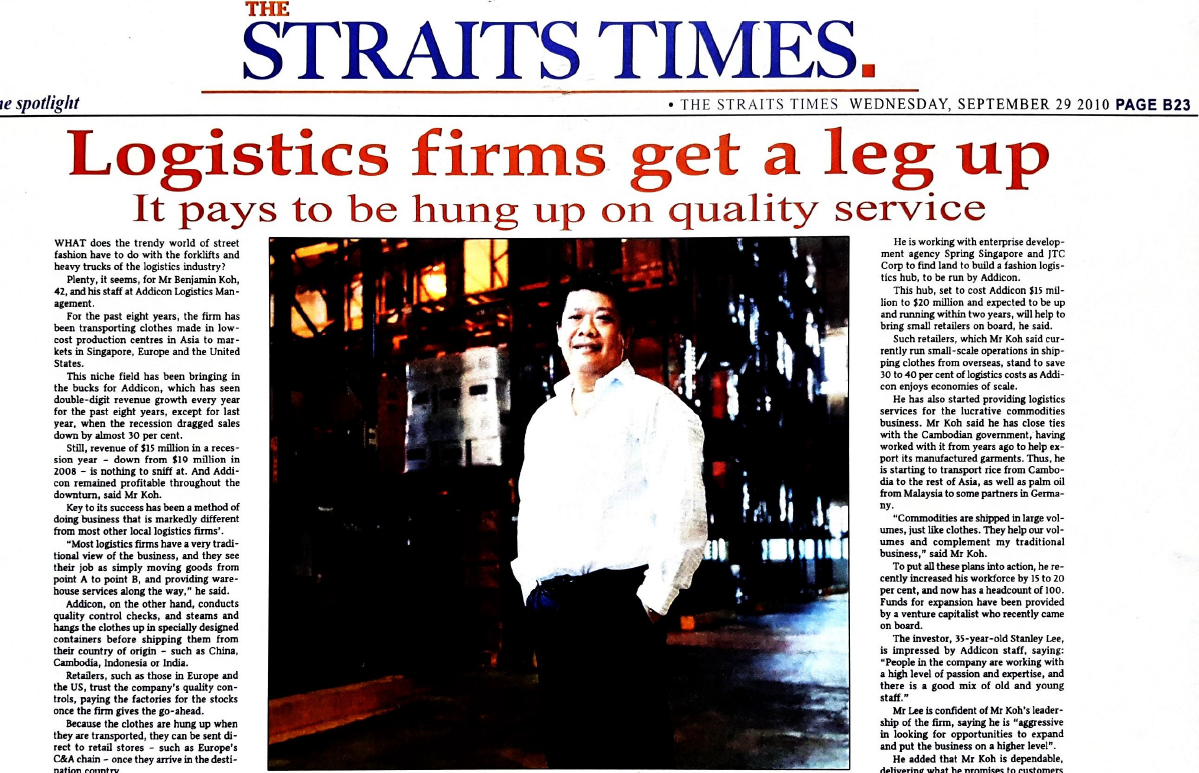 Addicon – Making a Difference To The Trendy World of Street Fashion
Featured in The Straits Times, 29 September 2010
Addicon's business strategy of focusing on specific markets and industries has opened an opportunity for the company to provide logistic services in a niche field – The Fashion Industry.
Transporting clothes from productions centres in Asia to markets in Singapore, Europe and the United States is certainly very difference from the traditional logistic business of moving goods from point A to point B, and providing warehouse services along the way.
It requires quality control checks, and steams and hangs the clothes up in specially designed containers before shipping them from their country of origin.  This quality service rendered by Addicon not only gained the trust of the major retailers but importantly, it allows the clothes be sent directly to retail shops once they arrive in the destination country.