What is a Bonded Warehouse and Why is it Important for your Business?
admin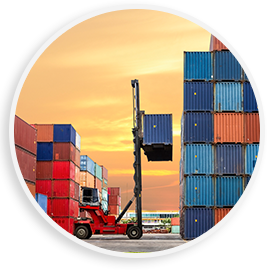 Businesses who deal in international shipping and supply chain management understand the importance of custom duties and safe storage of goods. Storage of goods in an international warehouse is not just expensive but it also includes a lot of paperwork as well. If there are any delays in delivery, then the expense of the warehouse can get doubled.
At such times, a bonded warehouse service can prove to be very beneficial for business. A bonded warehouse, by definition, refers to a building or any secured area where dutiable goods can be stored without the need to pay custom duty on those goods. These warehouses can be owned by private companies, but they are authorised by the custom authorities. The payment of custom duty on such goods is deferred until the goods can be moved for delivery.
A bonded warehouse service is economical and financially beneficial for companies.
There is no need to pay custom duty on the goods till they are moved or delivered. In case the goods remain undelivered they can be exported by the company to other countries or regions without the need to pay VAT or duty.
Items that are restricted by the legal framework of a country can also be stored in a bonded warehouse until they need to be sent to another country.
A good bonded warehouse service has the capability to provide storage for different types of goods such as climate control, cold storage etc.
Many bonded warehouse service providers offer a whole range of services such as international courier services in Singapore, air freight service or others. An association with one such company can provide complete logistical solution for the business which would also encourage economies of scale.