International Shipping
admin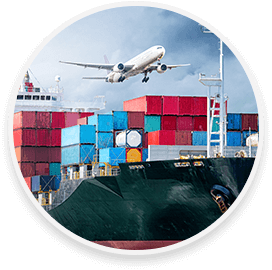 An export company often needs the services of a shipping company to move its products across the sea. Moving cargo carrying different types of commodities is not an easy job. It requires a lot of expertise, planning and foolproof execution to meet the expectations of the customers.
International shipping in Vietnam is done by a leading name in shipping called Addicon group of companies which deal in logistics including sea and air freight. Generally, carrying a cargo across the sea by ship is easier and can carry more variety of goods as compared to air freight, where the choice is very limited. Almost any kind of goods can be shipped across sea, whether light commodities like garments, frozen and packed foods, toys, dry fruits, gadgets, electronics and electrical items, kitchen tools, etc. to heavy machines like cranes, heavy machinery for industries, and many times, even military equipments and material for warfare.
Freight by sea is cheaper as compared to air freight. The logistic company takes the responsibility of delivering the cargo safely and on scheduled time. Since Addicon has a worldwide network, it can undertake shipping of goods from Vietnam to almost 50 major cities of the world. With its high tech IT capabilities, it can provide value added services and quick reach to its customers.
Addicon is a member of the Singapore Logistic association and international bodies like FIATA, which is great assurance to the clients all over the world. It is known for its integrity and professionalism. Handling the customs declaration and clearance work is another area where this international shipping company will prove its worth. it takes care to house the cargo in special ways depending on the type of commodity. For example, in case of readymade fashion garments, the garments are hung of hangers to avoid spoiling of crease. Care is taken to see that no goods are affected by the humid moist air of the sea.
So if you are looking for quality international shipping in Vietnam, log on to the website of Addicon and get all the details.